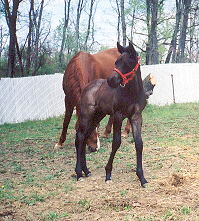 Meet Boogity Boogity Boogity.. He was foaled April 9th.. wasnt due till the 11th.. Holly couldnt wait to have him.
He has NO WHITE MARKINGS.. Not sure on his color yet..
Zip A Holly is his Mother and his full sister is Smokin Zip a Roo..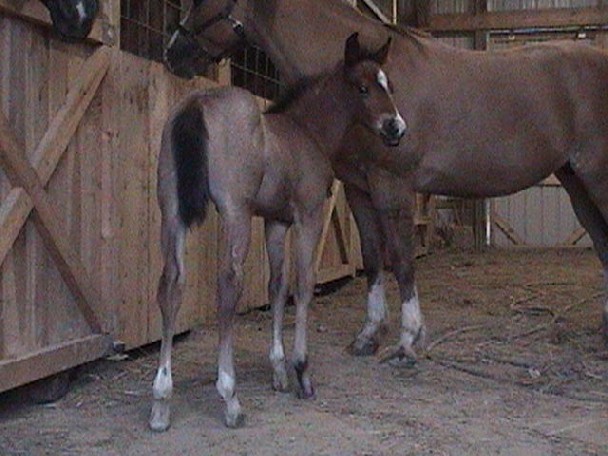 "Cuss" This COLT arrived on March 19, 2003.
He is out of a RED DUN MARE.
He is a month old in this photo.. Still not
sure what color he is going to be.